Monica Moore
Communication Evolutionist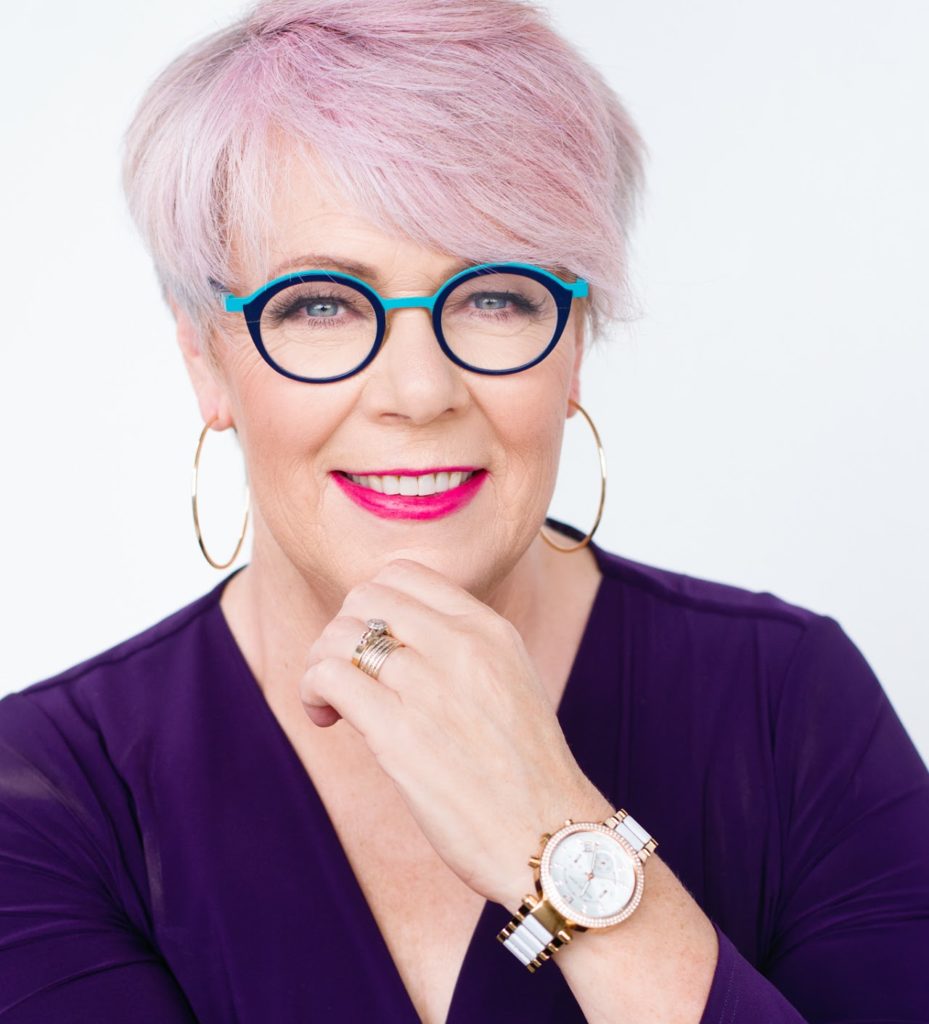 Business Success Relationship Building Change Management Conflict Resolution
"The words that you use and the stories that you tell will change your life outcomes." - Monica Moore
Experienced Live and Virtual Keynote Speaker, Award Winning Author and Coach President of the Professional Speakers Association of New Zealand (PSANZ)
Bright Star Speaker of the Year 2021 Monica is an Associate of Trinity College London for Speech and Communication (Distinction)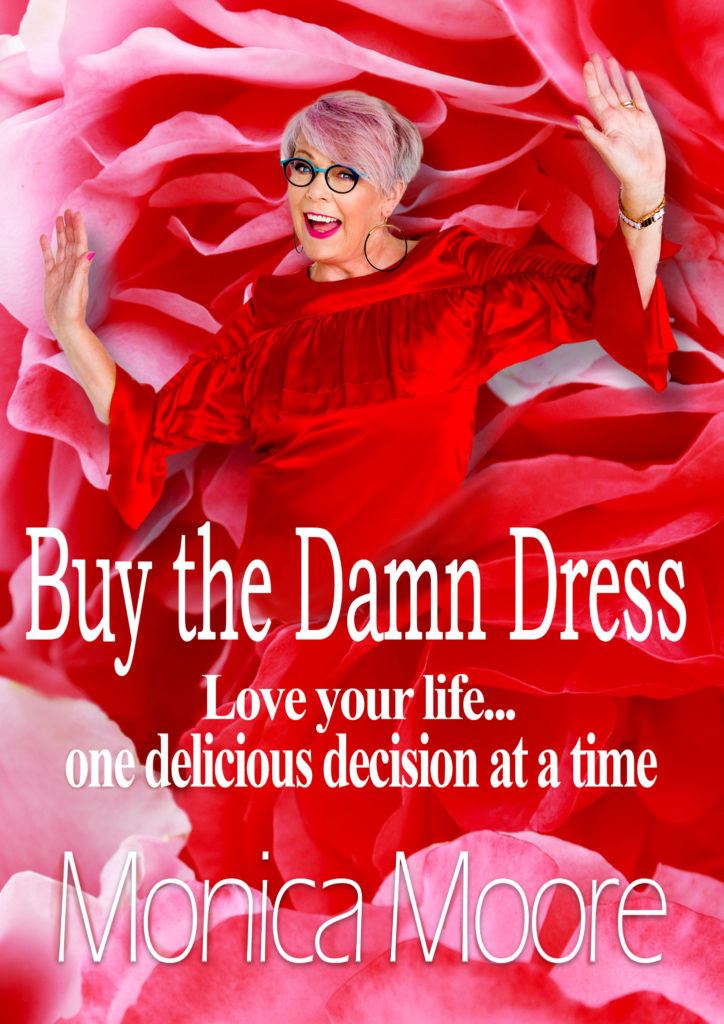 Dinner and Me
The Croydon Lodge, Gore
Friday 16th September 2022
Drinks and networking afterwards
Women
Do you struggle with finding your and establishing your personal power?
Do you find yourself making awkward conversation?
Are you dealing with self sabotaging beliefs?
Now is your opportunity to move from being a passive to ACTIVE participant of your own life!



Business
Do you find being a key decision maker in your organisation STRESSFUL? Are you in an HR role and want to learn more about creating space for open and conductive conversation? Now is your time to learn the skills on how to become an outstanding team player or empowering leader!
Education
As an educator, chances are your goal is to bring out the best in your students. You're a persuasive and passionate fundraiser and you're ready to make a huge impression in community while developing important life skills in those you teach. But how do you do that and look after yourself at the same time?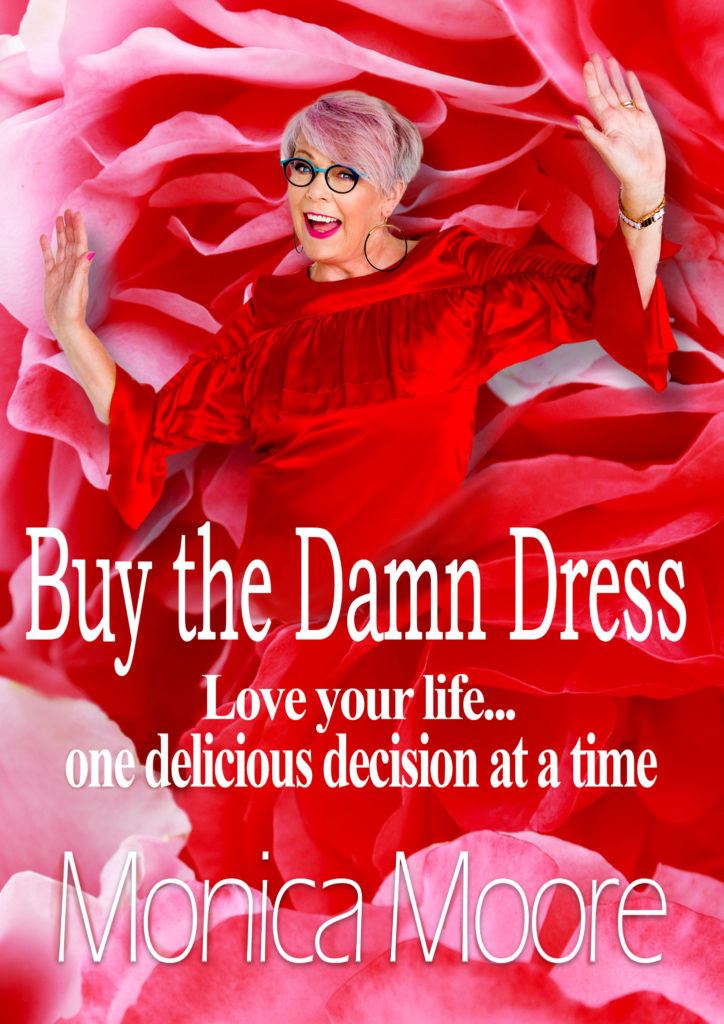 "Buy the Damn Dress!" is written with wit, wisdom and a genuine desire to help people to change their words, their thoughts and their outcomes. With exercises and questions, it's an accessible, humorous and supportive resource which will help you to own your power and create not only your "Best Day Ever!" but your best life – every day of your life!
Looking for a new direction?
"I know that feeling of 'lost' or 'in deep fog' when you just don't know which way to go. I anticipate my own life journey will continue to require negotiation with my sabotaging / anxious / depressive / self-doubting behaviours!

Learning to love, accept and manage our flaws is something that EVERYONE either works on – or avoids. I've learned to 'flip' these 'perfect flaws' and play them to my advantage. You can too. Start now."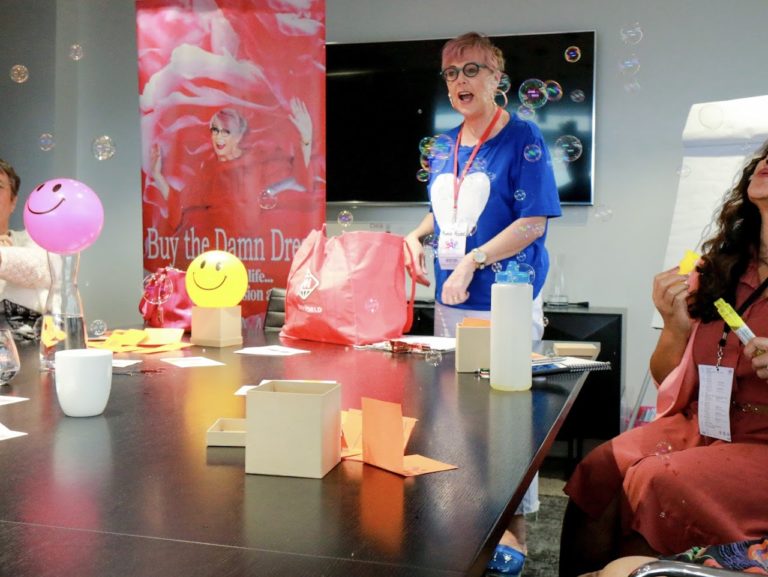 Personal Empowerment
Can you re-write the script of your own life?? YES YOU CAN!
Personal empowerment comes through finding the courage to start conscious decision making which positively impacts you and your life.
That's where as a mentor, writer, director and theatre practitioner, I can help.
Authentic Communication
Your story is not your end script.
In my many years of working closely with people from all walks of life, I've helped many to find their own authentic voice and essentially 'develop their character,' I enable clients to learn how to play your part, feeling empowered!
Leadership And Guidance
As a theatre professional, educationalist and business owner, I know what it takes to deal with 'personalities'. I specialise in transforming traditional 'Conflict /Resolution' situations into powerful opportunities for collaboration.
What makes a good manager?
YOU do: with the right tools.
Monica is a dynamic communicator who engages sensitively with any group she is facilitating, working from where they are at and walks along side them.
Coaching
Through my years of working in theatre,
I understand character. From my experience in
teaching and management roles, I have skills and expertise to uncover what prevents people from reaching their true potential, and help them find the key to achieving clarity, accelerating them on their unique pathway to success!
Workshops
I help professionals authentically find their own words and identity, through developing frameworks around objective observation and developing awareness of empathy and perspective. My workshops can be customised to your organisations specific needs and I can guarantee CHANGE HAPPENS!


Professional Speaker
Looking for a fun and energetic MC or speaker for your online or in real life event?
As a professionally qualified speaker, I create authentic opportunities for engagement and entertainment, leading to a feeling of personal empowerment for every audience member and ensuring your event is remembered for years to come!
Recent And Past Engagements
Speaker HerStory Auckland
MC Northern Area Performance Theatre Awards
Speaker Dress for Success
MC Australian Bushfires Relief Concert Fundraiser
Speaker NZ Drama Conference (Covid Cancelled)
Speaker OGC 2020 Global Summit (Covid Cancelled)
Barfoot and Thompson's Ellerslie Event Centre (Covid Cancelled)
MC/Speaker Northcote Business Networking Event
International Women's Speakers Summit on Revenue Streams
Speaker The Commons Takapuna Business Networking Event (CC)
Mike Pero Mortgages Virtual Presentation Decision Making
UK Business Group – Virtual Presentation on Perspective
MC Carmel College Senior Prize Giving
MC Carmel College Junior Prize Giving
Speaker at Liston College Staff Retreat Day
Coordinated Sexuality and Relationship Programme, Pompallier College, Whangarei
MC and Speaker Backyard Events Centre Local Business Networking Event, Northcote, Auckland
Speaker at Cerebrate NZ's Lunchtime Talks, Ponsonby, Auckland
Otago Southland Theatre Awards – Digital Host
Age Concern AGM online National Meeting
Fidelity Life Insurance Conference Sorrento Auckland

Southland Rural Principals Association online workshop
SPANZ PA's Conference Rutherford Hotel Nelson
Barfoot and Thompson's Property Managers Day Eden Park
If you are taking up your own day using many words to complain about others…